Demand Draft one of the most famous way of making payments in India, many companies, and few educational institutions ask us to issue a Demand Draft by their name to make the payment of whatever services or courses we are going to take from them. To make a demand draft ready earlier we had to visit our bank's branch, fill up the form and stand in queue for our turn to come. But now this is not the way you can get an Demand Draft, I will tell you the procedure which you need to follow to request Demand Draft online in Axis Bank.
Many people love Axis Bank for their quality service and advanced features which they provide to the people who own account with this bank. One of their most loved features is Internet banking which is termed as iConnect, this is an advanced version of internet banking in which you can do almost all the banking tasks from one page itself. Not like State Bank of India internet banking or Canara Bank internet banking in which we have to open different pages to make different task. I personally like their one-page internet banking interface, its quite fast as well.
How to Request Demand Draft in Axis Bank Online?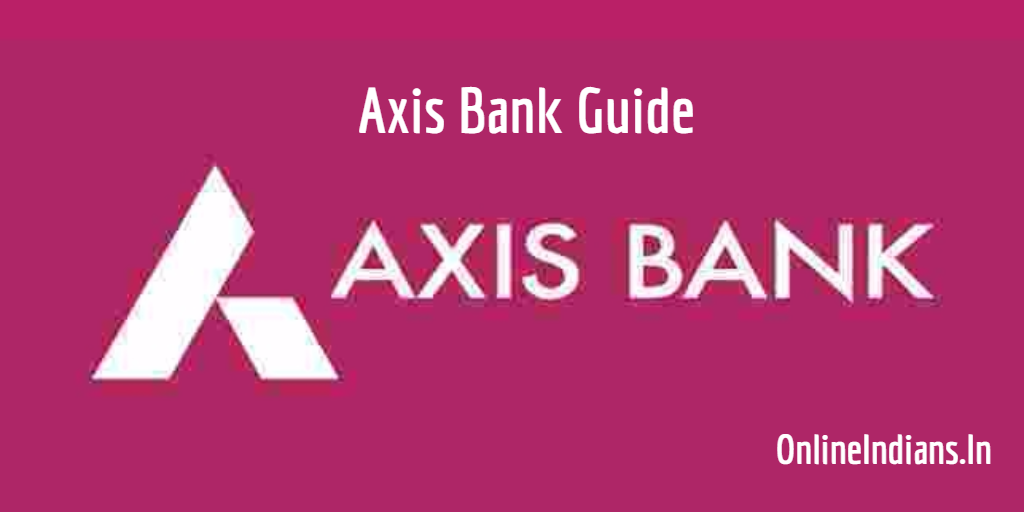 So now let us get started with this guide and checkout the procedure which you need to follow to request demand draft in Axis Bank online using internet banking facility. But before we proceed to the further part of this guide I would like to ask you one thing, have you activated internet banking on your account? If yes and you have activated it then please move to the further part of this guide. And if you have not yet activated it then don't worry follow this link and read how you can activate internet banking in Axis Bank in 5 minutes.
The first thing you have to do is open the official website of Axis Bank, you can follow this link to open their website in a new tab of your web browser. I recommend you to use desktop or laptop while you are requesting demand draft online.
Once you have opened their website, enter your login ID and password to and click on the login button which you can find just below the password field.
After that click on Services which you will find on the upper menu of your iConnect (Axis Bank Internet Banking) interface.
You will get a drop down menu, from that menu click on Request for and then click on Demand Draft. You can refer the image embedded below for more clarity on where you have to click.
You will be asked to select your account from which the Demand Drafts cost should be debited, you have to select it only in case you have multiple accounts with Axis Bank. If you have only one account then there is no need to select the account, it will be selected by default.
After that enter the amount of Demand Draft you want to request from the bank.
Now enter Beneficiary name and select the city where this DD should be payable at, you can request the demand draft by courier or you can get that from the bank's branch.
Once you have finished entering all the values, if you want to add any remarks you can enter that in the remarks field if not the click on Proceed.
You can get the Demand Draft by courier at the address you want, and also you can pick up it from any of the Axis Bank branches across you wish. But you have to select the branch before you click on proceed, please read the below-given notes before you request demand draft in Axis Bank online.
Important things to know before you request demand draft online.
Requests will be processed only during Branch banking hours i.e. between 9:30 am to 3:30 pm on weekdays and between 9:30 am to 1:00 pm on Saturdays.
Requests placed on Sundays and Bank holidays will be processed on the next working day.

Applicable DD charges will be charged for successful requests.


You need to show the photo id and reference number sent through SMS to the branch to collect the DD.

If you wish to get the DD to be couriered, the same will reach to you in 7-8 working days.

DDs will not be dispatched to the overseas location. DD courier facility is available only for domestic locations.
So this was how you can request demand draft in Axis Bank online, I hope you are clear with everything mentioned in this guide. But if you have any kind of doubts regarding this you can leave your comment below I will respond to your comment as soon as possible.
But if you want to be assisted quickly then you can call Axis Bank customer care on their toll-free number 1800 209 5577 they will help you out. And also read how you can change passwords in Axis Bank internet banking, you should change your passwords periodically for security reasons.