Hey there hi and welcome to Online Indians, are you searching for an article on internet which will help you to check out your PAN Card status by name and date of birth? If yes and you are doing so then let me tell you that you have been landed on the right website. Because in this article of mine I will be telling you how you can check the status of your PAN card application online, by entering your name and date of birth on NSDL website. When you apply for PAN Card online you will be provided on Acknowledgement number with that also you can check your status.
You can use follow the procedure mentioned in this article if:
You want to check status of you new PAN Card application.
If you want to check status of your reprint application.
PAN Card is very important for us in India when we are buying or selling imoveable properties like Land plots etc. and buying vehicles and mutual funds etc. This card is issued by Income Tax Department in India and we can use it as an valid identity proof as well. If you have given or mentioned any wrong information in the form application then you can correct it or Update details in PAN card. And if you want to do so then you can read my article in which I have mentioned about it. If you are a married women and want to change your name in PAN Card after marriage you can get that information here.
How to check PAN Card Status by Name and Date of Birth?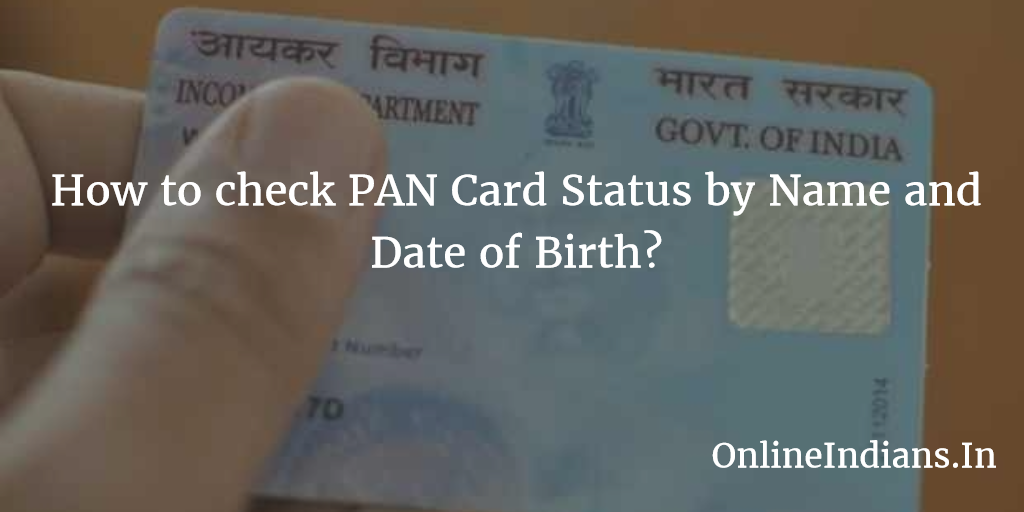 So now let me show you how you can check the status of PAN Card by entering your name and date of birth in NSDL website.
First of all you need to open NSDL website and you can use this link provided over here if you wish to do it simultaneously reading this article.
From that page you need to click on Status Track For PAN card application, you can refer the image which I have added below.
After you select that option a new page will open in which you need to select Application Type as PAN – New/Change request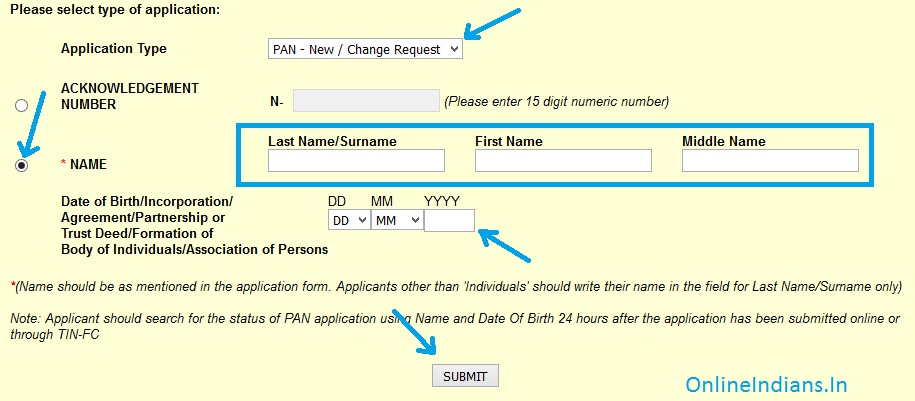 After that you need to click on the Dot point provided near Name, and enter your Last Name/Surname, Name and your Date of Birth and click on Submit.
And you are done with it, Status of your PAN Card will be displayed on your screen.
Conclusion.
So this was how you can track status of PAN card application, I hope you got all the information for which you were searching online. If you have any kind of doubts you can comment below I will respond to you as soon as possible. Thanks for reading and stay tuned with me for more stuff like this. 🙂