Do you want to change your details or signature in PAN Card? If yes and you want to change your signature or any of your details in your PAN Card like name, date of birth, photo. Then I will assist you with this thing today with this article. Recently I have published many PAN Card related articles I would like to show you them to you. If you want to apply for new PAN Card you can read this article, and if you have lost or damaged your PAN card you can read how to get new PAN Card if lost or damaged.
Before we proceed to the further part of the article I would like to tell you few things:
You can follow this article only if you already have an Permanent account number allotted by your name.
This guide is for you if you want to update your details in the records of income tax department.
After you follow this guide fill the form and make the payment of Rs.107, the details will be updated and you will be getting a new PAN Card by your name but the permanent account number will remain same.
How to Change PAN Card Signature/DOB/Name/Photo Online?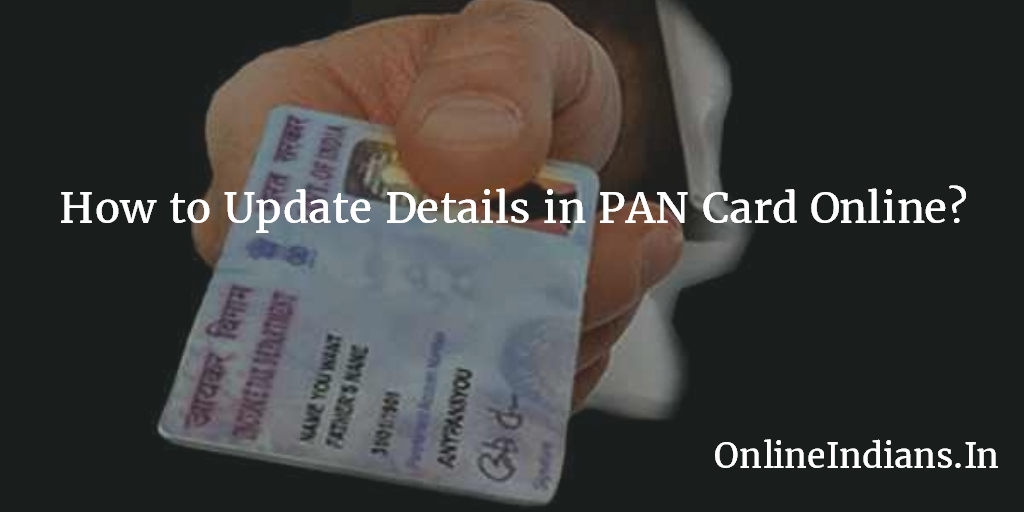 So let us now get started with this article and let you know PAN Card change request procedure if you want to change your signature, date of birth, Name or Photo online. The details you need to update in your PAN Card fill them in the online PAN Card Change request form.
First of all you need to open NSDL website, you can use this link provided here to open the website.
After you open NSDL website with the link provided above you need to click on "Changes or Correction in PAN details. You can refer the image below to do so.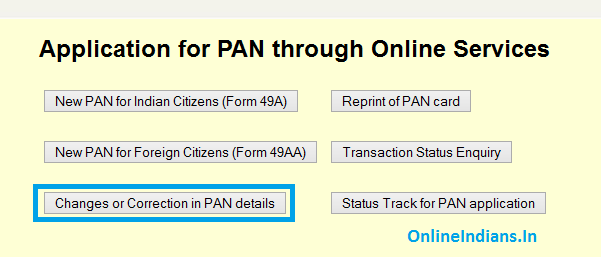 After you click on that a new window will get opened in your web browser, and in that window you will be provided with a link to the Do's and Don'ts while updating details. Read them carefully. When you finish read the Do's and Don'ts you need to click on Online Application for Changes or Correction in PAN Data (PAN Change Request Form). You can refer the image embedded below.

When you click on the link which I told you a new webpage will be opened in which you will be given guidelines which you need to read very carefully. After that scroll down and select category and click on select, you can refer the image below to do so.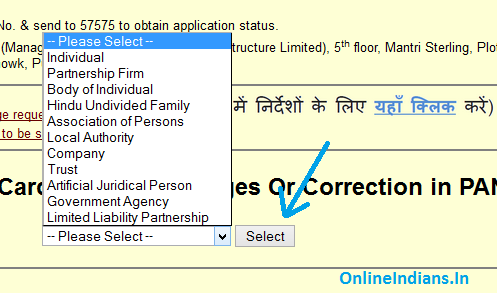 After that the main form will get opened in a new webpage which you need to fill. The form looks like shown in the image below.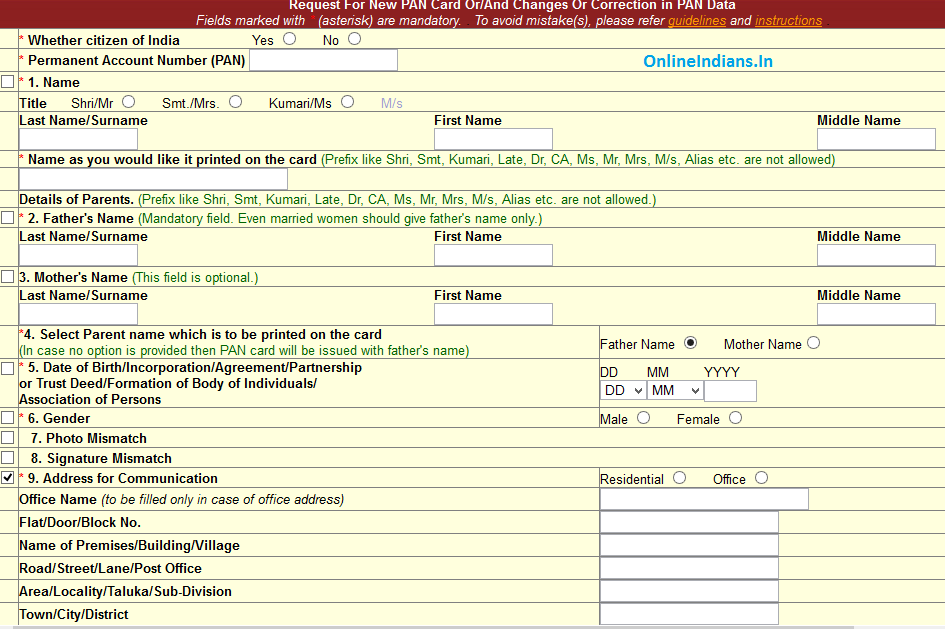 As you are doing the task to Change PAN Card Signature/DOB/Name/Photo Online you need to enter your existing Permanent account number in the space provided.
After filling the form you need to make an payment of Rs.107 and you can pay that via Credit or Debit Card, Netbanking, Cheque or Demand Draft whichever is convenient for you. After that you need to click on Submit. You will be provided with an acknowledgement number.
You need to take printout of the form which you just filled. Paste your 2 recent photographs in the space provided and make your signature where space for the signature is provided. You need post the Envelop to the NSDL office, I will provide you the address where you need to send the printout of the form. You need to mention your Acknowledgement number on the Envelop.
Make sure all the supporting documents are enclosed in the envelop which were mentioned in the guidelines which were given to you.
NSDL Office address: Income Tax PAN Services Unit, NSDL e-Governance Infrastructure Limited, 5th floor, Mantri Sterling, Plot No. 341, Survey No. 997/8, Model Colony, Near Deep Bungalow Chowk, Pune – 411016.
As soon as your Envelop reaches NSDL office the process gets started, you will be notified by an mail to the E-mail address you entered in the form. If you have anykind of doubts you can comment below. 🙂