State Bank of India which is Indians one of the biggest and most trusted banks which is operating in India. After a long period of time, SBI has decided to charge penalty from their account holder if they fail to maintain the minimum account balance in their account. While in 2012 when SBI was targeting to get new customers they had taken a step to cancel the minimum or average month policy but now after 5 years of time, they are reimplementing this rule.
In this article of mine, I will tell you about the minimum balance in SBI bank account which you should maintain to avoid getting penalized or fined from State Bank of India for not maintaining the minimum balance. SBI will not only penalize their customer for not maintaining minimum balance but also for the other banking services they are offering to their customers. What I mean by other services is if you withdraw money thrice using our State Bank of India debit card you will be charged for the fourth and further usage of the debit card.
Not only for the usage of the debit card but they will charge their customers for depositing money into their account as well. You can deposit cash twice into your bank account and after that, for each time you deposit cash into your account, you will be charged Rs. 50 plus service taxes.
According to me, this is not a good move taken by our country's biggest bank. I mean charging for debit card usage and also when we deposit cash into our bank account is too much. Other banks can take advantage of this move and attract more customers towards them.
But we will have to wait and watch what other banks will do.
Before we proceed to the further part of this article I would like to tell you one thing. And that is there is nothing like Minimum balance in the bank account. It is monthly average balance (MAB) which is normally considered as the minimum balance. There is a difference between monthly average balance (MAB) and minimum balance.
What is the minimum balance in SBI bank account?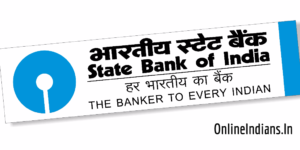 So here is the minimum balance in SBI bank account which you have to maintain if you have a bank account with State Bank of India or planning to open one soon in near future.
​
| | |
| --- | --- |
| Bank Area Served | Minimum Balance |
| Metropolitan Area | Rs. 5000 |
| Rural Area | Rs. 1000 |
And if you have an SBI bank account in rural areas of India then you have to maintain a minimum balance of Rs. 1000 per month.So as you can see in the table above if you own a bank account in the metropolitan area then you have to maintain a monthly average balance of Rs. 5000.
If you fail to maintain this minimum account balance then you will have to pay penalty to the bank.
Recommended Read: Hidden Charges in Saving Bank Accounts.