PAN Card an very important document which is issued by Income tax department of India. PAN is useful for us in many ways like if you are purchasing or selling properties, Vehicles etc. While buying mutual funds, while making an transaction of more them Rs.50000. Not only these but many more like it can be also used as an valid identity proof in India. But have you lost PAN Card? I will tell you what you need to do next to get your PAN Card.
You can't get your old PAN Card back if you have damaged or lost it somewhere, but in the place of your old card you can get a new card which will be having same Permanent account number on it. I will tell you the complete procedure to get a new PAN Card if you have lost or damaged your card. So let us now get started with article.
Lost PAN Card What to do next?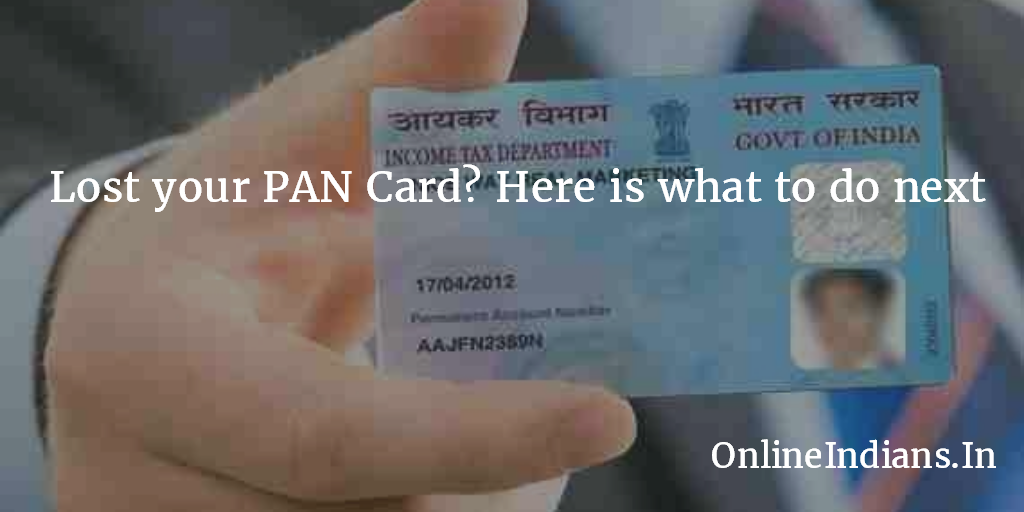 I don't know actually you have lost or damaged your PAN card but if you want a new one follow this guide. To get a new PAN card with the same Permanent account number you need to fill an online form and make an payment of Rs.107.
The form which you need to fill to get a new card is little bit similar like the one which you need to fill when you apply for new PAN card in India.
First of all visit you need to visit NSDL website and select Reprint of PAN. I have published an separate guide in which I have mentioned all the procedure which you need to follow while you are filling that form and that is How to get New PAN Card if Lost or Damaged?
Follow the guide which I have linked in the above paragraph and you will be able to apply for Duplicate PAN Card online in India. If you have any kind of doubts or questions you can comment below I will respond to you as soon as possible. You can also contact NSDL by calling at this phone number: 02027218080.