Hey there hi and welcome to Online Indians are you searching for an article in which you will find information regarding how you can link PAN Card with Canara Bank? If yes and you are doing so the let me tell you that you have been landed on the right website. Because in this article of mine I will be sharing with you about how you can link your PAN card with the bank account that you hold in Canara Bank. Canara bank is one of the leading banks in India and they operate in almost whole country.
You can visit Canara Bank Official website if you wish to get some more details about the bank, Recently I have published one of the article on my blog which is on the same subject as this article that is about linking PAN card to SBI Bank account. If you wish you can read that article by using the link provided, that article will open in new tab on your web browser so that you can read that after you complete reading this article. These days all the banks ask for their account holders to link or provide PAN Card because of many reasons but one of the most important is because of the Tax payments.
How to link PAN Card with Canara Bank Account?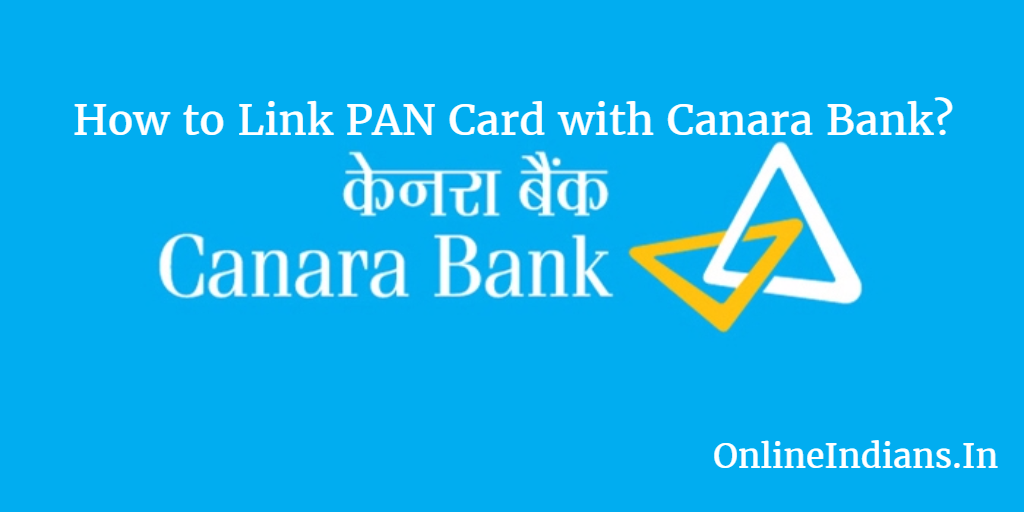 So to link your permanent account number with your bank account you can follow the procedure provided below.
Linking of Permanent account number to Canara bank is offline process so you need to visit your home branch where you hold your account that is where you had opened your account.
At your home branch ask for the bank officials for an PAN Card updation from which is normally a KYC form.
You need to fill all the details which are asked in the KYC form, recheck the details you have filled in the form to make sure you have filled everything correctly.
Write a letter addressing to branch manager and mention about linking of your PAN card with your account.
Now the last step, submit KYC form, self attested Photocopy or Zerox copy of your PAN Card to the bank officials in your home branch.
Make sure you carry your original card because the bank official may ask you to show your original copy.
Conclusion.
So this was how you can link your PAN Card with your Canara Bank account, I hope you got all the information which you were searching for online. If you have any kind of doubts or questions in your mind you can comment below, I will be happy to assist you. Thanks for reading and stay tuned with me for more stuff like this. 🙂