Hey there hi and welcome to Online Indians, are you searching online for an article in which you will get information regarding how you can change PAN Card number in PayPal? If yes and you are doing so then let me tell you that you have been landed on the right website. Because in this article of mine I will be telling you about how you can change the Permanent Account Number which you had provided to PayPal while opening your account. PayPal helps out many online merchants to receive or pay money of tons of online services and products.
PayPal charges small amount of money but it is a trusted company which is quite reliable. Recently I have published few PAN Card related articles on my website and you can get them from the homepage of my website. I have covered many topics regarding Permanent Account number like how you can apply for PAN card and check status of PAN Card application and many more. Now we shall move to the further part of this article and check out how you can change it in your PayPal account.
How to change PAN Card number in PayPal?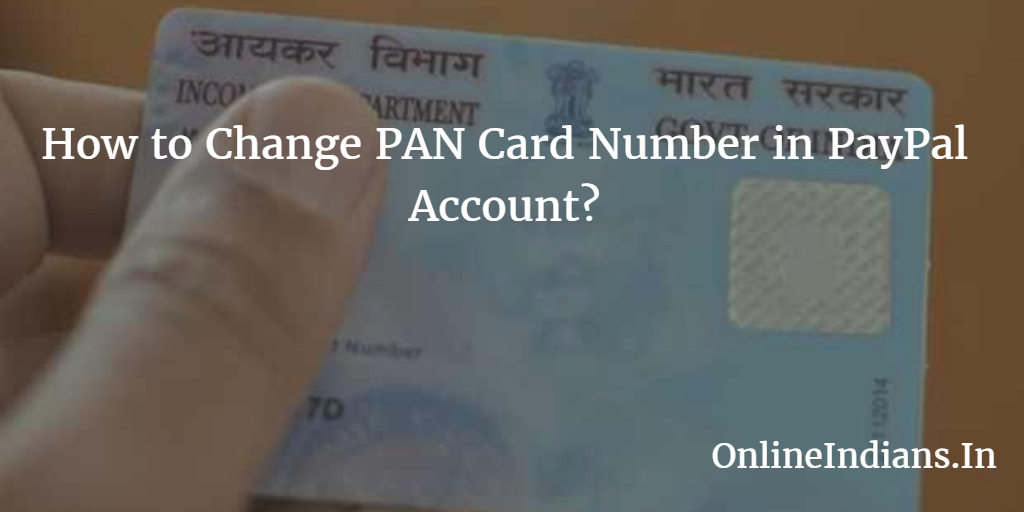 So to change it in your PayPal account you need to follow the procedure which is given below.
First of all you need to login into your PayPal account and to do so you need to open PayPal India website you can use this link to open it. This link given here will open it in new tab of your web browser which will help you in case you want to change it simultaneously  reading this article.After you login into your account you need to click on the Gear icon which is situated at the upper right corner of the website you can check out the image below for reference.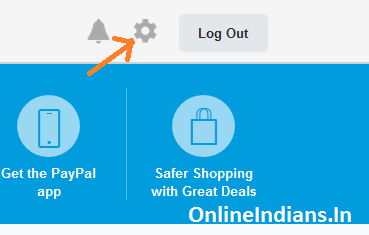 When you click on that gear a new page will be opened in you browser which will be having heading as PayPal: Settings, in that page you will be getting section as Account Options.
Under Account Options click on the Edit which is just beside PAN, I have shown in the image below.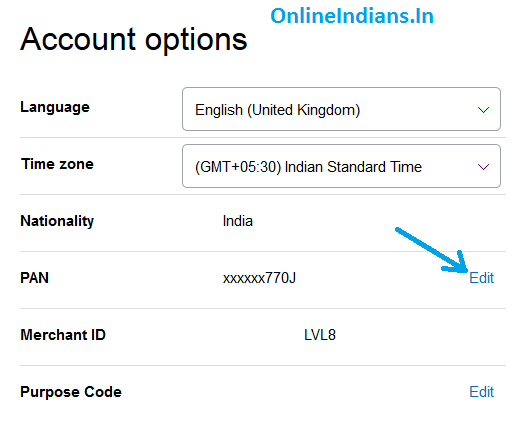 A new page will be opened on your screen and you will be shown you Permanent Account Number which you had given to PayPal and your Verification Status will be shown too.
Click on Contact Customer Care Service, when you click a new page will be opened and you will be given two options to contact PayPal Customer Care service and they are By Call and the second one is By Email.
Choose how you want to contact Customer care I recommend you to contact by calling on their phone number: 18002123852.
You will be provided with an One time passcode tell that code to the customer care executive and they will understand that you want to change your PAN number. Tell them about your Concern and your request will be processed within 24 Hours.
Conclusion.
So this was the procedure you need to follow in order to change your Permanent Account Number in PayPal account. I hope you got all the information regarding this. If you have any questions or doubts comment below, I will be happy to assist you. Thanks for reading and stay tuned with me for more stuff like this.