When it comes to building a website, we tend to reach out to some Developers to help create a website, but are you aware that we can create a simple website on our own. Yes, you heard, right. Now not get to worry, build your website with easy steps, and without spending a huge amount of money.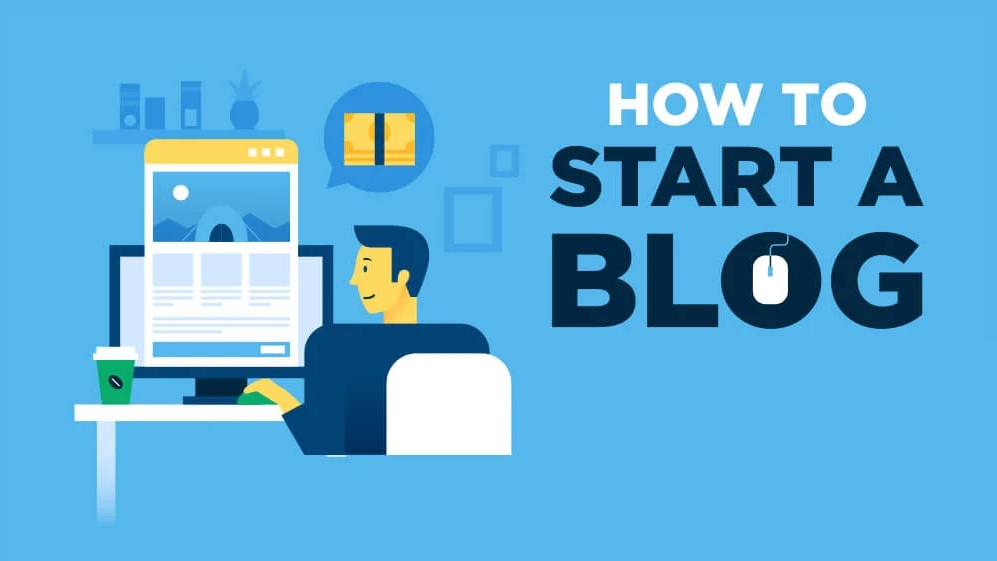 Below are the relevant & accurate steps to set up a simple website:
Domain Name: Select a domain name.
Host: Setup a WebHost account.
WordPress: Install WordPress.
Website Theme: Choose a theme you like from thousands of free ones.
Get Started: Add your Content.
Domain Name
The very best step towards building a website is to select a domain name. You can visit GoDaddy & choose a domain you like.
Host Account
The next step is to select a good WebHost for your website. There are many web hosting provider companies. One of the popular ones is BlueHost. Select the plan that suits you; you can start with the cheapest plan.
All information related to hosting account details & login will be shared via mail that will explain how to point Domain at your new Hosting account.
WordPress
Install WordPress; this is the easiest step, nothing to worry about. Just login to your website through WebHost login, go to the control panel where you will find WordPress Installer. Just follow the steps, and here we go. It will hardly take a min or so.
Theme
Once WordPress is installed, you just need to login to the WordPress dashboard and go to the Themes section. You can choose any from all designs and themes available. Install the theme chosen as per instructions given, and you are good to go.
Here you can find best landing page builder software.
Content
You are all set to start your website by just adding content through the WordPress Dashboard. WordPress dashboard is straightforward to learn. You can become a master on WordPress within a few days.
That's it; the website is ready. But it just got started. Do you know that you can earn a good amount of money through your website?
Yes, you heard, right. Many people are earning a good amount from their websites.
Here we go. Let's understand the easiest ways to earn from our websites.
Google AdSense
Whenever to open Google or any website, you may come across a few advertisements popping out; that is how actually Google AdSense works. Google AdSense will allow you to tap into Google's immense advertising network for other advertisers to run ads on your website.
All you need to do is to sign up and let Google do its work. Google will provide a code, and you have to put that code on your website and identify the content for displaying that will be most relevant to your audience. On the other hand, you will get paid each time someone clicks on that ad. It is that easy.
Sponsored articles
This is one of the most common ways and one of the easiest ones to make money from your website with a few easy steps.
You just need to do all hard work to increase traffic to your site and have a well-engaged community, as people would like to post articles on websites that are more engaging.
Once it's done, you can open your website for other website owners to post on your site in return for money.
All you need is first to invest your time in your website and your community, then design quality guidelines and criteria for the content and start receiving submissions. For articles that go live on your website, you will be paid a decent amount for the published articles.
Affiliate marketing
Affiliate marketing is where a brand or e-commerce company will use your website to sell the products. They will list the products on your website, and traffic will be directed to the original product site on clicking the same.
Another way is that you can start selling a product you like and recommend others to purchase. For this, you just need to endorse the product and promote it on your website so your visitors or readers can click and buy.
By purchasing that product through your website, you get a decent amount. Sometimes you can earn up to 50% of the product price. To start with, you can try out Amazon Affiliate marketing.
Doesn't this sound interesting? So, why are you waiting? Get started today by building your website with a few simple steps above and then start earning through the same website.
You need to put in your time & energy to increase your website traffic by proper and good SEO Keywords. Marketers would like to invest in websites which has a very good audience and is very engaging.
Get started.
Thank you for reading.