Yes Bank Mobile Banking: There are many banks operating in India they all are in the race of providing better banking services to their customers. Every bank comes up with a new banking idea now and then like twitter hashtag banking and what not. But there are quite many banking services which are really helpful for us and mobile banking is truly appreciatable service.
With the help of Yes Bank mobile banking app, we can carry out more than 80 banking tasks by using our smartphone itself. And my opinion about Yes Bank mobile banking app is really great. Because Yes Bank customers can carry our more than 80 tasks and that is a really big number. Many other banks too have launched their mobile banking app but they don't offer 80 features with the app.
There is not doubt that Yes Bank mobile banking app is a great thing. But still, while you are installing this app on your smartphone you should make sure that you download it from authorized source only.
Then from where to download and install the app?
You should always download and install banking service apps like Yes Bank mobile banking app from Google PlayStore and Apple App Store only.
I mentioned this because there are many fake apps online which try to steal the information only. We should always be careful about that kind of fake apps.
And you should never share any of your bank account, internet banking, ATM Card details and OTP with anyone. We read such news every day over the internet so don't share any of your details with anyone.
You can get the download link on the official website of Yes Bank. Follow this link to the official website to get the original download links of this Yes Bank mobile banking app.
How to Register and Use Yes Bank Mobile Banking App?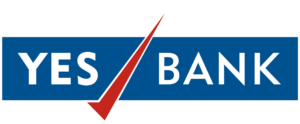 So now let us get started with this guide and check out how you can register and use Yes Bank mobile banking app. There is no registration process involved if you want to use YES mobile app.
But your mobile number should be registered with your Bank account.
If you have not registered with your Yes Bank account then follow this guide to register mobile number with Yes Bank account.
The first thing you have do is install the app by following the link to the official website.
Once you install the app on your smartphone, you are all set to use YES Mobile app.
You can login by using your net banking details or debit card details.
Once your enter your net banking or debit card details you will get OTP on your registered mobile number.
Enter the OTP into the Yes Bank mobile banking app. In most of the cases, the OTP is automatically read if you have your registered mobile number active in your smartphone.
Now you have to set 6 digits APIN which you will use to login into the YES Mobile app,
And finally set an MPIN which you will be using while making any transactions.
These are the 7 steps which you have to follow if you want to register for YES mobile app and use this Yes Bank Mobile Banking app. I hope you are clear with all the steps which are mentioned in this guide.
But if you have any kind of doubts then you can leave your comment below. You can read about PNB Mobile Banking app and Bank of Baroda Mobile Banking app then you can do it here.