Hey there hi and welcome to online Indians and are you searching for an article in which you will get information regarding how you can transfer your bank account in Union bank to another branch of Union bank of India? If yes and you are doing so then let me tell you that you have been landed on the right website. Because in this article of mine I will be telling you the procedure you need to follow in order to transfer your bank account form one branch to another branch of Union Bank of India.
Union bank of India is an well know and famous bank of India and many people suggest people to have account in that bank. If you have an account in Union bank of India and want to transfer you bank account temporarily or permanently because of many your address change or city change reason. I hope you will like this article and get all the information which you want about this matter. So let us now get started with this article and check out the procedure which is involved in this.
How to transfer account in Union Bank of India?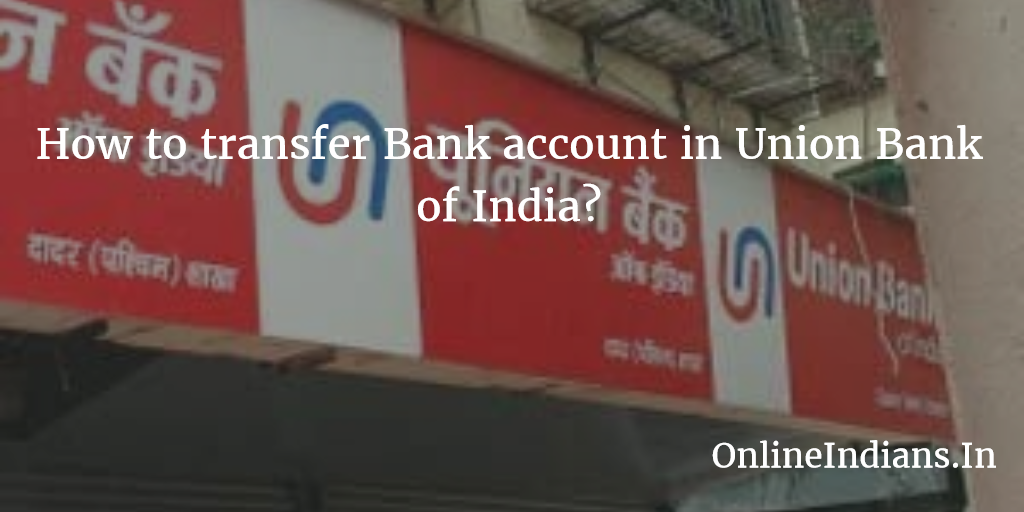 Procedure you need to follow to get your bank account transferred to another branch of this bank.
First of all you need to write an letter addressing to the branch manager and mention the subject as you want to transfer your bank account to other branch of the bank.
Mention your Bank account number, your name, your old branch and the new branch where you are willing to get your account transferred.
Now you need to gather documents which you need to collect which you need to submit to the bank.
A copy of your address proof if you are changing your address in the bank records in case you are changing you city.
A copy of your PAN Card and your original passbook of your account.
Once you have gathered all the documents which I have mentioned above you need to submit the documents in your home branch that is where you hold and maintain your account currently. And do remember you don't need to submit you original bank passbook to the home branch but you need to show it to the bank officials.
Make your signature on address proof and on copy of PAN Card photocopy to make it self attested.
After you submit it to the branch you are done with half of the work.
It will take around 3 to 4 days to get your account transferred to the new branch of Union bank of India. Just visit your new branch and you can know your status of transfer.
Conclusion.
So this was how you can transfer your bank account form one branch of Union bank of India to another, I hope you got all the information regarding this. If you have any kind of questions or doubts you can comment below. Thanks for reading and stay tuned with me for more stuff like this. 🙂