Hey there hi and welcome to Online Indians, are you searching for an article online which will guide you to transfer Bank account in SBI? If yes and you are searching for such an article then let me tell you that you have been landed on the right website. Because in this article of mine I will be telling you complete procedure which you need to follow when you think of transferring your bank account to another branch of State bank of India. Transferring is quite simple but takes time around 3 to 4 days to get completed.
State bank of India is one of the biggest and finest bank in our country. Most of the people have account in SBI but if you are changing you address and want your home branch to be near to your address. Or maybe you are changing your city then you can use this guide to get your bank transferred from one branch of State bank of India to another branch in your current city or any other city in India. Recently I have published one article on the same subject and that was about transferring bank account in Union bank of India.
How to transfer Bank account in SBI?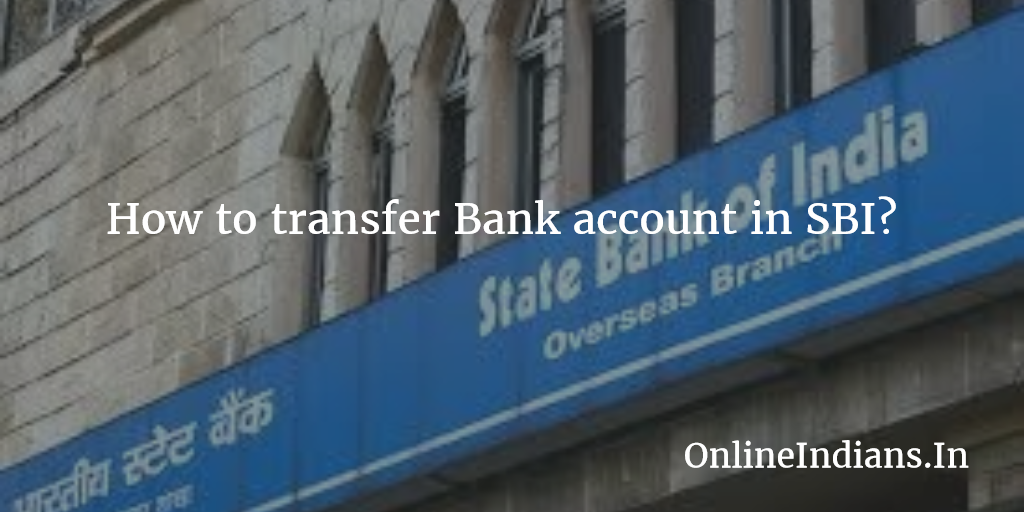 All the banks these days recommend us and ask us to link out PAN Card and Aadhaar card with our bank accounts, and if you haven't linked them because of any reasons then you can link them when you get your account transferred to new branch and if you want a guide then you can read them with the links provided. 🙂
First of all you need to write an letter to branch manager of your home branch where you currently hold your account and maintain it. In that letter you need to mention that you want to transfer you account to another branch.
Mention your name, current branch code and the new branch code in which you want your account to get transferred.
Take a photocopy of your PAN card and make your signature on it so that it can be self attested.
Take a copy of address proof which is the most important thing which you need to submit to bank.
Take your original bank passbook, you need to show it to the bank officials when they ask for your Passbook.
Now you need to submit all the above mentioned things to your home branch.
And you are done with it, your bank account will be transferred to new branch of SBI within 3 to 4 days. You can check your current status by visiting your new bank branch.
Conclusion.
So this was how you can transfer your SBI bank account to other branch of SBI in India, I hope you got all the information. If you have any kind of doubts you can comment below and you can visit your SBI home branch too they will assist you with these things. Thanks for reading and stay tuned with me for more stuff like this. 🙂