UCO Bank one of the biggest and most trusted UCO Bank, which offers their account holders any options and features. It's one of the state owned UCO Bank i.e. owned by government of India. I think you already have an account in UCO Bank and has not used your account for many days and now they have deactivated or Dormanted your account. If this is the case then this is the right webpage for you. Because in this guide on Online Indians. We will be telling you the procedure which you need to follow to reactivate Dormant account in UCO Bank.
How to Reactivate Dormant account in UCO Bank?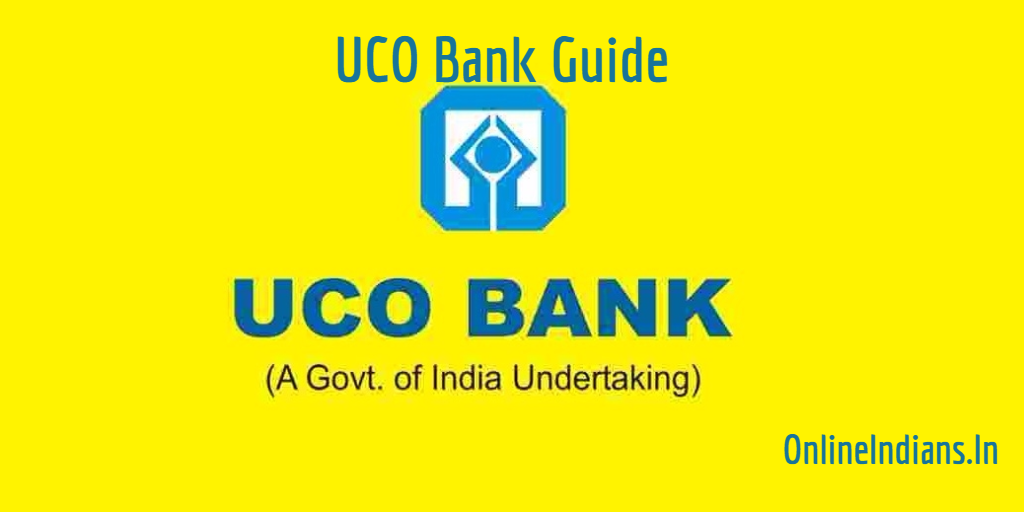 But before that we would like to tell you about why did the bank made your account Dormant? Which is the first and foremost thing you need to know about your bank? The reasons are mentioned below.
Why bank account is considered as inactive or dormant?
Everyone is allowed to open bank account in any of the banks which are operating in India, but banks like the accounts which are active and transactions take place. If you open an bank account and don't make any transactions in your account for more than 12 months then it will be considered as inactive. And if you don't make any of the transactions for more than 24 months then your account will be considered as Dormant account. However you have the option to reactivate Dormant account in UCO Bank, which you can find in this article.
Procedure to Reactivate Dormant account in UCO Bank.
Now here is the procedure which you need to follow. One thing we would like to tell you before proceeding to the further part of this article is, all the procedure needs to be done in the home branch. (Where you have opened and maintain your bank account)
The first step is you need to write an application to the branch manager of your home branch telling him that you want to start using your bank account which is dormant currently. I have mentioned a sample of the letter which you need to write.
—————————————————————————————————————————————–
To:
Branch Manager,
UCO Bank
(Your Branch Address)
(Your Branch Code)
Subject: Application for reactivation of Dormant account.
Dear Sir/Madam,
                               I Mr./Mr. (Your Name) I own a bank account in your branch whose account number is (Your Account  Number) is currently Dormant as I have not done any transactions in this account from long time. But I want to start reusing it and so I request you to reactivate my account.
I have attached photo copies of my supporting documents with this letter, I hope you will get my Dormant account activated soon.
Warm Regard,
(Your Name)
(Your Signature)
—————————————————————————————————————————————–
After you are done with writing the letter your branch manager, you need to attach your documents with your application.
And make sure you have made your signature on the photocopies to make them valid.
Now the last step visit your home branch and submit the application with the photocopies of the documents on which you have made your signature on.
Submit them to the branch manager and you are done. Your account which is dormanted will be activated soon.
Final Words.
So this was the procedure which you need to follow to reactivate Dormant account in UCO Bank, I hope you understood all the everything which is mentioned in this page. For more details you can contact your home branch as well they will assist you with it.