I think you already own an account in Canara Bank and searching online on internet for an article or guide I can say which will help you out to Link Aadhaar card with your Canara Bank account. If so and you are searching for such an guide online. Then let me tell you  that you have been landed on the right website. Because on this page of Online Indians, we will tell you the procedure which you need to follow to link your Aadhaar number with the bank account which you hold in your bank. We will tell you the way to link aadhaar card with Canara Bank account by visiting bank's branch.
But Before that we would like to share few articles with you which are related to this bank. In case you can are interesting in read them you can do that by using the links provided here. If you want to know about the documents required by Canara Bank for new account you can get them here in this article. And the second one is about how to open Bank account in Canara Bank. And the third one is about how you can link PAN Card with Canara Bank account.
How to Link Aadhaar Card with Canara Bank?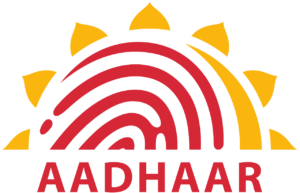 So now its time for us to get started with this article and check out the procedure which you need to follow to Link Aadhaar card with Canara Bank account. We have mentioned it below.
First of all you need to visit your home branch where you own and maintain your bank account.
Ask the bank officials for an Aadhaar Seeding form. (Aadhaar Card Linking Form)
They will provide a form to you, fill it with all the details asked to you in that form.
Now take a photo copy of your Aadhaar card and make your signature on it to make it self attested.
Without your signature on it, the photo copy will not be considered as valid one.
Now submit your Aadhaar seeding form with an photo copy it to the bank officials.
They will ask your original card for verification reason, show them your original copy to them.
Soon your Aadhaar Card will be linked to your bank account.
And you will receive an SMS about the process on your registered mobile number.
Final Words.
So this was the procedure which you need to follow to link aadhaar card with Canara bank account, I hope you understood the procedure, if you have any kind of doubts regrading how you can link aadhaar card with Canara bank account you can comment below. Thanks for reading and stay tuned with me for more stuff like this.  🙂