Hey there hi and welcome to Online Indians are you searching for an article in which you can find information about how you can link Aadhaar card to SBI account? If yes and you are doing so then let me tell you that you have been landed on the right website. Because in this article of mine I will be telling you how you can link your UID to SBI account and you search for the article will end here. I have mentioned full procedure which is involved in doing so I hope you will this article and find it helpful.
Aadhaar card needs to be linked to bank account to receive subsidy amount and for many more things and these days banks also recommend us to link our Aadhaar card number to our bank accounts. And SBI is also one of those banks which recommends us to do so. Recently I have published some related articles regarding this and I would like to share them with you before we proceed to the further part of this article. And the first one is How to link PAN Card with SBI bank account and the second one but not the last one is about booking appointment for Aadhaar Card enrollment. If you wish you can read them too.  🙂
How to link Aadhaar card with SBI bank account?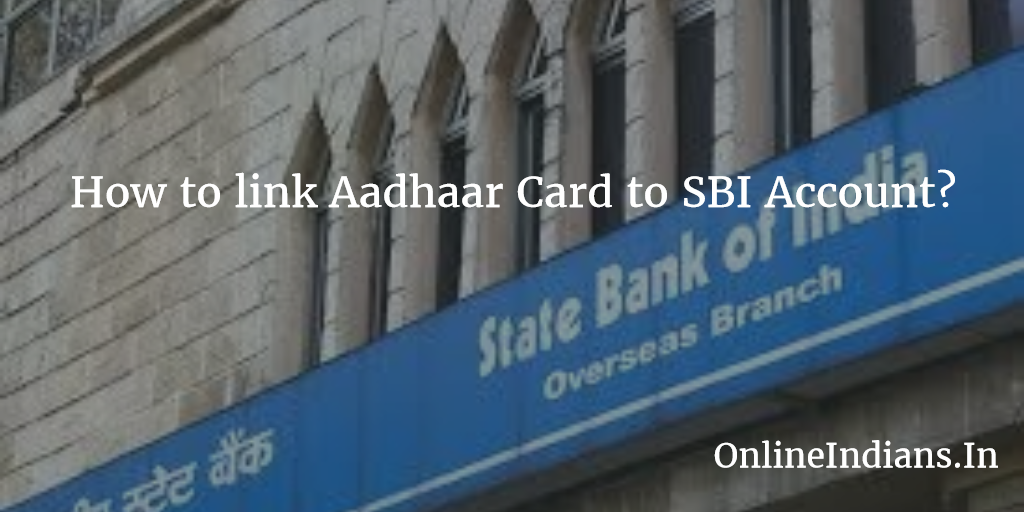 So let us now get started with this article and see what is the procedure which is involved in linking of UID number with the account which you hold in State bank of India. I will tell you two methods of linking your UID with the bank account.
Linking Aadhaar card by visiting branch.
First of all you need to download Linking of Aadhaar Card or UID form from this link and take a print out of this form.
Fill all the details which are asked in the form, check it to ensure all the details you have filled are correct and there are no mistakes.
No take an photocopy of our Aadhaar card.
Visit the home branch of SBI where you had opened your account and maintain it.
Submit the form you downloaded filled to the bank officials and you are done with it, your UID number will be linked to your bank account after verification and you will be notified by an SMS when it is linked.
Linking Aadhaar card by visiting SBI ATM.
Visit any of the State bank of India ATM which is near by you and make sure you need to use SBI ATM and not the other ATM's by State Bank Group. For example State bank of mysore etc.
Insert your ATM card into machine and enter your ATM Pin.
Now you need to select Services from the screen.
After that select Registrations from registrations menu select Aadhaar registration.
Enter you UID that is your Aadhaar card number and re-enter your UID and you are done with it.
You will receive an transaction slip, collect it.
Conclusion.
So this was how you can link Aadhaar card with SBI account, I hope you got all the information for which you were searching online. If you have any kind of questions or doubts you can comment below, I will respond to you as soon as possible. Thanks for reading and stay tuned with me for more stuff like this. 🙂