I think you are a Punjab National Bank account holder if I am not wrong. If you don't have a bank account with PNB then I can help you get one. You can read my guide to open a bank account, I have published one guide for this. If you are searching online for a guide to request cheque book in PNB. Then let me tell you that you have been landed on the right website. Because in this article of mine I will tell you the procedure to do so.
The cheque is used to make payments and in India most of the people who are running business use this as a payment method. You can use this guide if you have previously received the cheque book from Punjab National Bank. But the cheque leafs have exhausted or got over. And you can use this guide even if you have not received the cheque book from the bank. You will be able to request cheque book in PNB or Punjab National Bank. The cheque book can be requested by following methods and all the methods are mentioned below.
How to Request Cheque Book in PNB?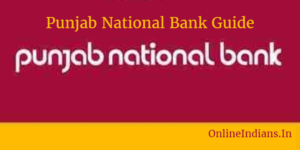 So now let us get started with this guide and check out the methods to request cheque book in PNB.
How to Request Cheque Book in PNB through Internet Banking?
To use this method you should have an active internet banking account.
Log in to your internet banking account by entering your login details on the official website of the bank.
Once you successfully log in to your account use the option "Request Services."
From that menu select "Request Cheque Book" option.
Select the number of pages you want to have in the cheque book.
And finally, follow the on-screen instructions.
How to Request Cheque Book in PNB By SMS?
You have to send an SMS to the bank from your registered mobile number.
Make sure you type the message in the pattern mentioned below.
CHKBK <Account Number> <mBID> <Number of Cheque Book Pages>
And send it to 5607040.
How to Request Cheque Book in PNB By Calling Customer Care?
In this method, you have to call the customer care of the bank.
Use the IVR options and get your call connected with the customer care executive.
Tell them that you want to request cheque book for your account.
They will ask you few details about your account. Provide them the details.
And they will assist you further about this.
How to Request Cheque Book in PNB By Visiting the Home Branch?
Visit the branch where you maintain your bank account i.e. home branch.
Ask for a cheque book request form.
Fill the form will all the information asked in the form.
Make your signature on the form wherever required.
And finally, submit the form to the bank and you are done with it.
These are the 4 methods by following which you can request cheque book in PNB. If you have any kind of doubts then you can comment below.