The Western Union Money transfer service is considered as one of the best money transfer services. People love to use this service when they want to send money from one country to another. Their service is quite fast and reliable too. In my previous article, I have mentioned why you should use Western Union to send money to India. If you are living in an another country and want to send money to Inda then you can read it.
In this article of mine, I will be telling you the procedure to check Western Union Money Transfer Status. When you send money using their service the money is transferred quite fast. But still, we have to check the status of Western Union money transfer. And the procedure to check the status is very easy and you can check it by following two methods.
I have mentioned two methods by which you can check Western Union money transfer status. You can use any one of these two methods and check the status quickly.
How to Check Western Union Money Transfer Status?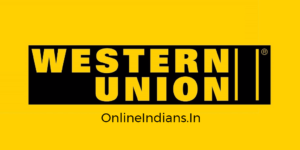 So now let us get started with this guide and read how you can check Western Union money transfer status. I have already mentioned that I will be telling you two methods they are mentioned below.
Checking Status By Calling Customer Care.
Call the customer care of The Western Union.
Tell them that you want to know the status of your money transfer.
They will ask you the Money Transfer Control Number. (MTCN)
Provide them the MTCN Number, Receivers Country, and Amount.
They will quickly check the status and will let you know about it during the call.
The Western Union Contact Details
Contact them by PhonePlease call our India Customer Service TFN at 1800 102 7111 available from 9:00 am – 9:00 pm IST from Monday to Sunday.
If you are calling outside the country, please dial +91 73 147 87211.
Contact them by E-mailContact customer service at [email protected].
Checking Status Online.
Visit the official website of The Western Union.
Find the Transfer Status link on their website.
Enter your MTCN, select the receiver's country from the drop-down menu.
Enter the amount of money you have sent along with the currency.
And finally, click on Track Transfer.
This is how you can check Western Union Money Transfer Status. I hope you are clear with all the information mentioned here. If you have any doubts then you can comment below.
Now, why don't you read how your receiver can receive money through the Western Union in India? Follow this link to do so.