SBI Online which is nothing but the online internet banking facility which is provided to all the account holders of State Bank of India, which is one of the biggest bank of India. It is state owned bank (Owned by Government of India) as we all know. I think you have already activated this feature and using it from sometime.  🙂 And now you are willing to change Login password of SBI online, if yes and you are willing to do so then let me tell you that you have selected the right webpage from Google results. Because in this article of Online Indians I will be telling you the same.
But before that I would like to share few of the articles with you people about this bank which are previously published on Online Indians. You can read them using the link provided here, in case you are interested in reading it. The first one is very interesting because it will help you to get an Credit Card instantly! but it's a virtual one  🙂  to know more about it you can read this article about how to create Virtual Credit Card. And the second one deals with how you can change mobile number in SBI Online.
How to Change Login Password of SBI Online?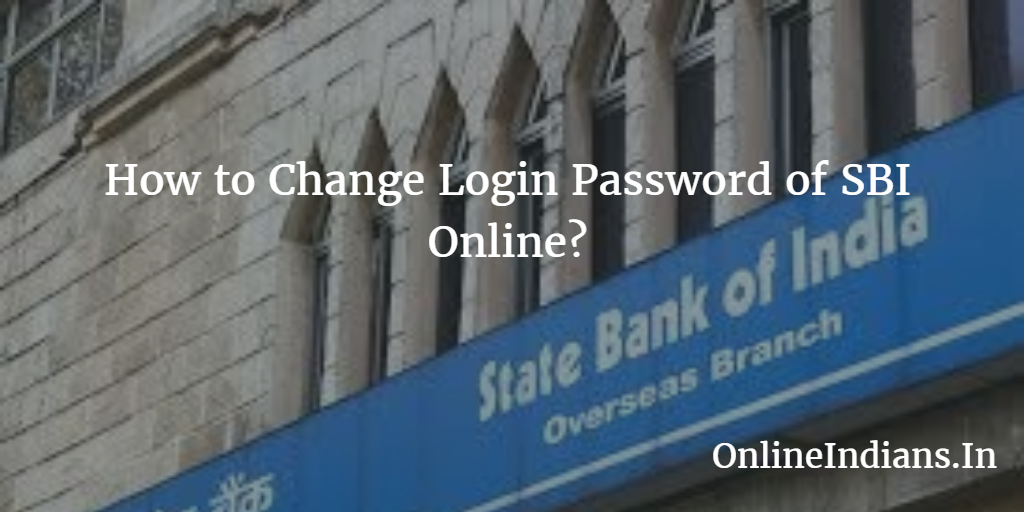 Now let us get started with this article and check out the procedure which you need to follow to change Login Password of SBI Online. You can do this by completing few steps which are mentioned below.
First of all you need to login into your account (Internet Banking Account) of SBI Online, you can use this link provided here.
You will be asked to enter you username and password of your account, you can refer the image inserted below.
After you login into your account, search for Change Login Password option which is in the left sidebar of the interface. See the image below to get more clear image of this.
When you click on that you will be asked to select the way. You will be provided two options and they are Generate OTP and the second one is Change Login Password by Entering Profile Password.
Select whichever you feel is convenient for you, they will ask you to enter new login password.
Once you complete the process of entering new password, you will receive an SMS in which bank will mention about the change you have made to your account.
Final Words.
So this was all about how you can change login password of SBI Online, I hope you got all the steps clear. If you have doubts about the process you can comment below and even contact your home branch for more in-depth details.