In India these days people are using Credit Cards the most to make the payment of the things or products I can say which they purchase from online and offline merchants. And when we make our payments with the help of CC's we get some cashback, discounts and reward points against all the purchases we make with our card which is beneficial for us and we save some amount of money as well. So these days even students want to hold an credit card for him or herself and luckily students can also get Credit Card in India.
As we are seeing the increase in the payments using credit cards in India, issuers or banks are opting in new types of credit card and student credit card is one among them. We have published articles on best cards for travel, best card for online shopping, best card for fuel purchase and best card for movies in India you can read those articles by using the link provided here. The minimum age which is required to get a credit card for student for now is 18 years but we think this limit can be reduced further because students these days are earning for the small age itself by doing some outstanding stuff like Blogging, App developing etc.  🙂
How Students Can Get Credit Card in India?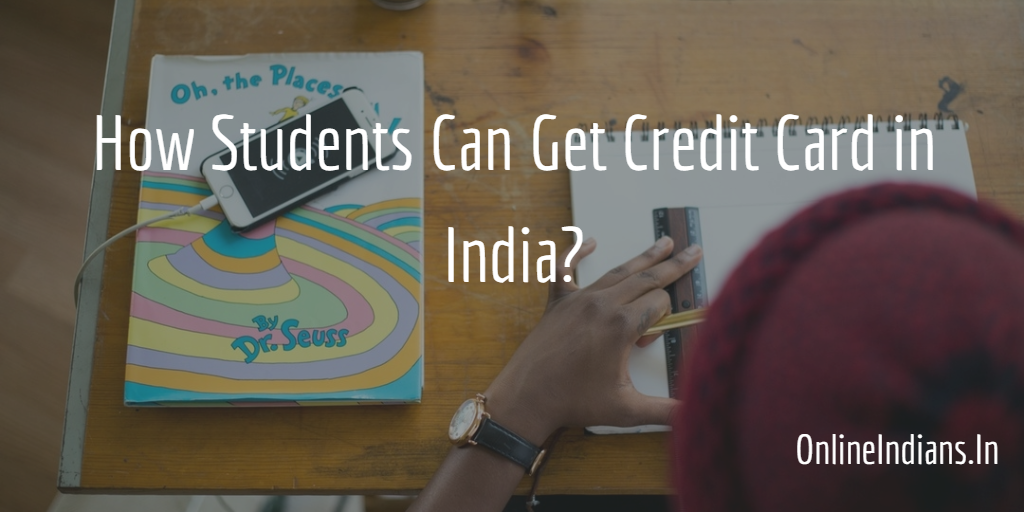 So let us now get started and checkout, how a student can get credit card in India. We will tell you three ways by which a student can get a CC for him or herself.
Credit Card Against Fixed Deposit.
The First way with which students can get credit cards is by opening a fixed deposit in bank. And if you already have an Fixed deposit on your name in the bank then you can ask for the bank officials for an Credit Card against Fixed Deposit. If you want the procedure which you need to follow to get one for you against an FD then you can use the link provided in this paragraph.
Add On Credit Card.
And the second way with which a student can get CC in India is by this method which is called as Add On Card. In this method there should be already a CC in your family of any person. (Parent or Siblings) The card holder in your family can ask for an Add on card by the bank on the students name. But in this case your parent or sibling should have an good credit score if they don't have an good credit score then the application for an add on card will be rejected by the bank.
Documents which you need to submit:
PAN Card.
Two Passport Size Photographs.
Photocopy of College ID Card.
Birth Certificate.
Residential Proof. (address proof)
Conclusion
So these were the two ways by which a student in India can get credit card, if you have any kind of questions or doubts you can comment below. We will respond to your comment as soon as possible and we will clear your doubts and questions.  🙂