Get MMID of Axis Bank Account: Axis Bank is one of the biggest and most trusted banks that is operating in India. Axis Bank is well known for the new banking services which they introduce every now and then. The people who own bank account with this bank just love their services. Including me even I am an account holder in Axis Bank and I am quite satisfied with features and services which are offered by the bank to me. I highly recommend my friends and family to open a bank account in this bank if they are planning for a new bank account.
How was your experience with Axis Bank? If you would like to share that with me and the audience of this website. Then leave your comment below in the comment section. This article is purely published for you if you are searching for an article about how you can get MMID of Axis Bank account. Because in this article of mine, I will tell you the complete procedure which you have to follow if you want to get MMID of Axis Bank account. This MMID number is used when you want to transfer funds from via IMPS from your mobile banking service.
If you are the person who wants to make the funds transfer via IMPS then it is mandatory for you to get MMID. But if you are receiver then you will receive the money even if you don't have your MMID number. The process is very simple and will not take more than 5 minutes of your time.
How to Get MMID of Axis Bank Account?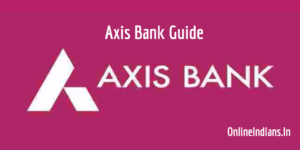 I think now it's time for me to tell you the procedure to get MMID of Axis Bank account. In this procedure, you have to send an SMS from your mobile number. But there is one condition and that is the mobile number should be registered with your bank account.
If you send the SMS from the mobile number which is not registered with your bank account. Then you will not get any response from the bank.
This is for security reason and MMID is quite confidential data too. So the banks want this data to be accessed only the bank account holder. And that is why they revert back to the authorized requests only.
In case you want to know how you can register mobile number with Axis Bank account then follow this link to read my article.
Type MMID in your smartphone.
And send the SMS to 9717000002.
The standard SMS charges may apply.
You will receive your Axis Bank MMID within few movements.
So this is how you can generate MMID of Axis Bank account by SMS.
If you have SMS pack active on your mobile number then the SMS to the bank's number will not attract any charges. But if you don't have any SMS pack active than standard SMS charges will be applied.
I hope you are clear with the procedure to get MMID of Axis Bank account. But if you have any kind of doubts of facing any difficulties then comment below.