Bank accounts we all have an bank account in one or more banks which are operating in our lovely country India. And I am very sure that even you have completed your task to open bank account if you haven't done this task yet then we have published an article on Online Indians which deals with how you can open bank account in SBI, you can refer this article we have mentioned all the steps which are involved in opening an bank account. In this guide we will let you know how to fill deposit form of SBI.
If you are searching for such an guide then you have landed on the right website because in this guide we will be showing you picture of Deposit from and tell you each and every step which you need to follow to fill and deposit cash in SBI. But have you linked your PAN Card and Aadhaar card with your bank account? If not then don't worry we have guides for this reason as well. Here they are the first one deals with how you can link PAN Card with SBI and the second one is about how you can link Aadhaar card with SBI account.
How to Fill Deposit Form in SBI?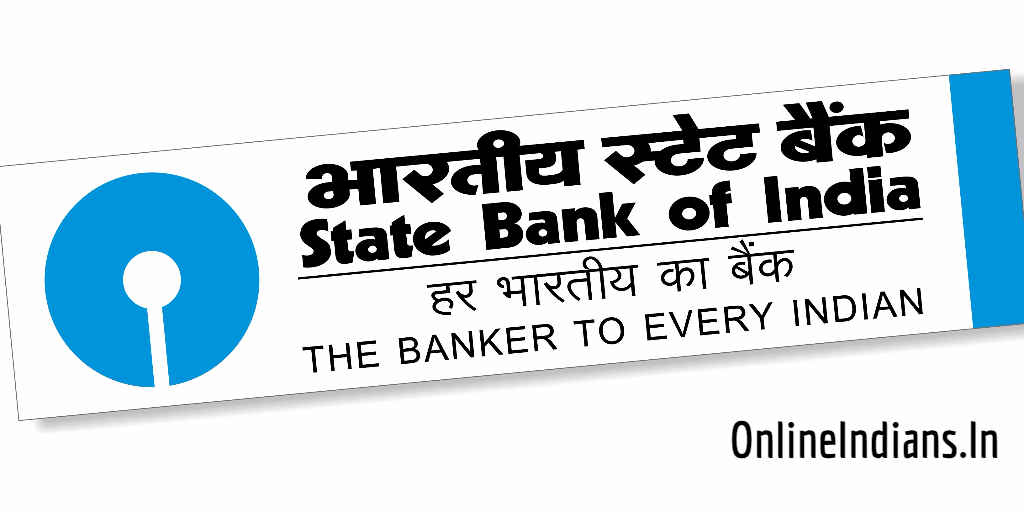 Its time for us to get started with the guide and show you how you can fill this form and deposit cash in the account. But before that let us tell you what all details will be asked in Deposit form which is provided by the bank to the cash depositor.
Date.
Branch.
Details of Cash or Cheque.
Amount of Cash in Numerical.
Amount of Cash in Words.
Bank Account Number.
Account Holders Name.
Depositors Signature.
So these are the details which you need to fill in the Deposit form, now let us check out the place where you will have to mention in the form. There are 2 parts in the deposit slip first we will show you the first part and later we will see part 2.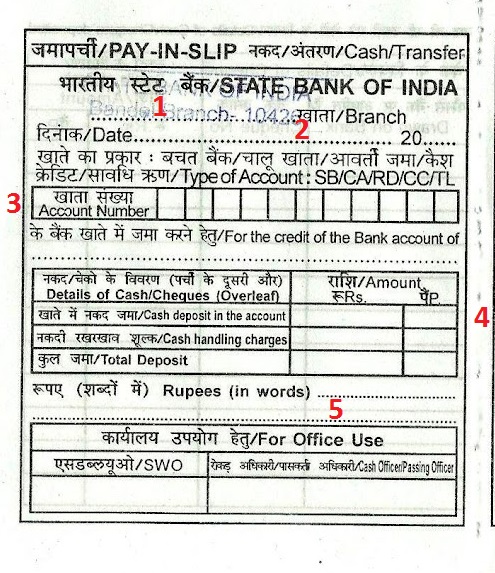 Refer the numbers in the picture above and below the picture.
Name of the Bank Branch
Date
Account number.
Amount in Numerical.
Amount in Words.
Now Part 2 of the form.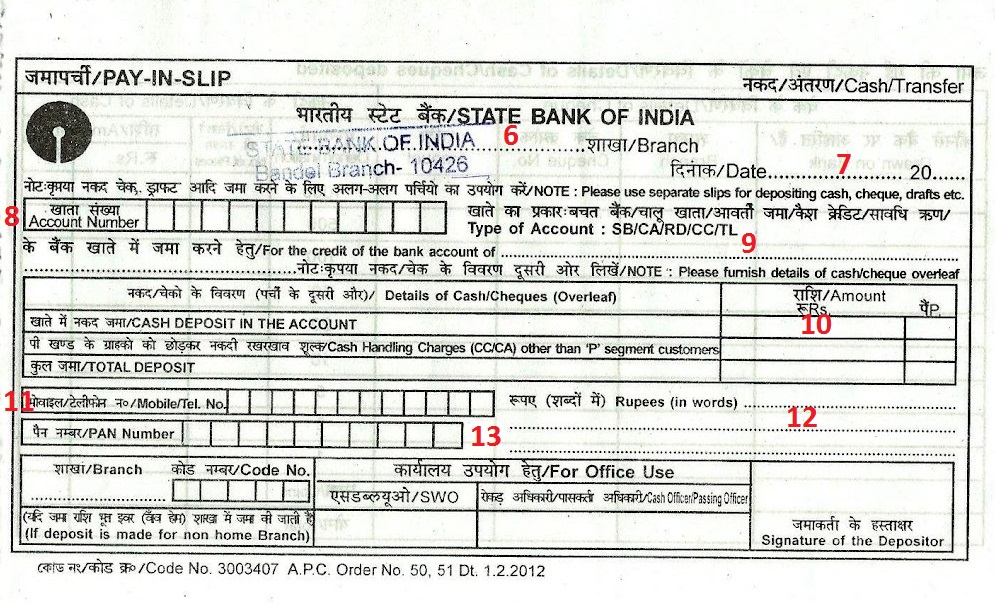 Branch of the bank.
Date.
Account Number
Account holder's name.
Amount in numerical
Mobile Number.
Amount in words.
PAN Card Number.
And finally you need you make your signature in the 'Signature of the Depositor' part of the form.
So this was how you can fill deposit form, we hope you are clear with all the steps which are mentioned above in this article. If you have any kind of doubts you can leave your comment below and also you can leave your question in our banking forum. You can visit our forum using this link.