Demand draft is one of the widely used payment options, it is used by many people to make the payment. The one who use DD the most are the colleges and universities operating in our country. They ask their students to make DD when it comes to paying the fees and other expenses. In my previous article, I have disused how you can cancel demand draft in PNB.
If you wish to read that then you can do that by following the above link. In this guide on Online Indians, you will find how much time it takes to clear demand draft in PNB.
This guide is for those people who have received the demand draft from someone and are trying to encash it. Don't worry I will tell you the time which is required for the DD to get cleared and encashed.
How Much Time does it take to Clear Demand Draft in PNB?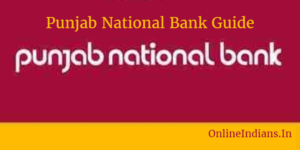 But before I tell you the time which is taken by the bank to clear your demand draft, let us know what is a DD actually.
Demand draft is a mode of payment widely used not only in India but also in all the parts of the world. This is similar to the cheque, but the way it works differs.
If you want to get a DD then you have to visit the bank's branch and pay them for the DD before it is issued to you. Whereas you can issue the cheque without going to the home branch if you have cheque book with you.
The issuing and clearing of the cheque do not attract any bank charges, but you have to pay the bank charges if you want to get a DD.
You should know that you have to go to the bank where you have your bank account to get it cleared.  So now let us get to the point and know how much time does it take to clear demand draft in PNB.
The time taken to clear the demand draft in PNB is 2 Working days, which means within the 2 business days or working days the DD will be cleared.
Conclusion
So this is all about how much time does it takes to clear demand draft in PNB. I hope you are clear with all the information mentioned in this article. If you have any kind of doubts you can comment below. I will make sure that you get a reply to the comment as soon as possible.