Credit Card we all need one for us and the one among us who don't own a credit card keep trying to get on for them. These days getting an CC is not a big deal even students can get Credit card, if you are unemployed even though you can get credit card against fixed deposit. Many banks these days have opted in this feature in which you just have to open fixed deposit and you will get one CC against that FD. And in case you have already tried applying for an Credit card and your application has been rejected by the bank then I strongly suggest you to go with the CC against Fixed Deposit, the amount of documentation is too less and easily you will get it.
But now the real question in your mind is that Why your credit card application got rejected? So in this article we will be telling you some of the reasons why your application has got rejection from the bank or issuer.
Reasons for Credit Card Application Rejection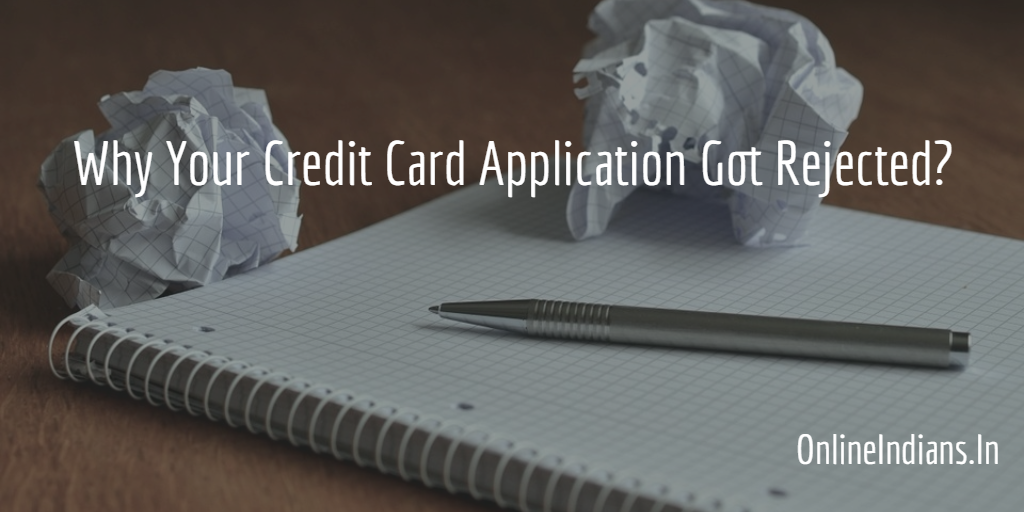 So here are some the reasons because of which your credit card application may be rejected by the issuer or bank. We have listed some of them below check them out.
Insufficient or Incorrect information: While you are filling out your credit card application at that time if you have entered incomplete or incorrect information in the application form and when the CC issuer or bank verifies it they will reject your application straight away.
Fake Employment Status: Some people provide fake employment status to the CC issuers then they will reject the application.
Low Annual Income: When someone apply for an CC the most important factor on which the issuers focus is your salary. They see how much you earn annually, all most all the issuers have set minimum annual income below which they never issue card. If your annual income is less then that then the chances that you will CC is very less. If this is the case then we have listed some cards for low income earners you can read that article by following this link.
Multiple Applications: When you apply for cards many times in short period of time then your card application may be rejected for this reason. So make sure you don't apply multiple times in a short period of time.
Number of Credit Accounts: If you have already have many credit accounts running on your name then the chances that your application approval is very less.