Hello Readers! Aadhaar Card is one of the important document for every person in India to show as identity whenever you go anywhere. Facing Difficulty in Enrolling appointment for Aadhaar Card through Online and don't know what are the steps to be done? Don't worry, you have landed incorrect page, here we compiled a list and steps on How To Book Online Appointment For Aadhaar Card Enrollment?. Sometimes, due to heavy crowd, people can't wait for long hours and even after waiting for long hours, when their turn comes the time ID will be over. So, in order to make every people be Enrolled Government of India has provided a facility for such people to enroll their appointment through Online.
Through this method, One can easily get registered at Aadhaar center and can go to the center with the allotted time and thereby, you can enroll the Appointment. So, by using this feature you can easily get Aadhaar card appointment without facing much difficulty and you can go to the Enrollment center within the time provided and officer will check all your documents in the specified time without making you too wait for hours.
How to book Online Appointment for Aadhaar Card Enrollment?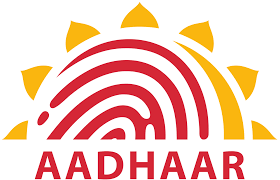 It is easy to get Appointment for Aadhaar Card Enrollment through online and we complied a detailed guide on How to Enroll for Aadhaar Card through Online in step by step way. All you have to do is just follow the steps and implement it carefully.
First in order to enroll your Appointment, visit the site appointments.UIDAI.gov.in.
After Visiting the site, you will see some boxes is to be filled with your respective details.
In the first box, You have to fill your full name.
In the second one , you have to enter E-mail ID.
In the next box, enter your Mobile Number.
In the next section , you have to select enrollment center i.e., place in which you want to enroll and you have to provide certain details like city/district, state, enrollment center and Locality/area.
In the next section, you have to select the date and time of appointment and enter the desired time and date of which you want to enroll.
At last , click on Fix appointment Button, before clicking once check the details that you've provided are correct or not.
By submitting the form, your form will be accepted and you can go for enrollment on the fixed date and time.
Don't forgot to take printout of the page which you have enrolled through online, and it should be submitted at the time of verification.
Re-Schedule/Cancel Appointment.
As the Appointment of Aadhaar Card is Online Process in this case and if you have taken any appointment and ain't reached to the center at the fixed due to some problems, then you can cancel/re-schedule the appointment some other time by clicking on the cancel/re-schedule button which appears on the right side of the website.
States that having Online Appointment Facility.
Here are the some states where the Online Appointment facility is available and they are as follows.
Andrapradesh, Chandigarh, Goa, Chhatisgarh, Gujarat, Delhi, Haryana, Himachal Pradesh, Punjab, Jharkhand, Madhya Pradesh, Maharastra, Rajasthan, Telangana, Uttar Pradesh.
Conclusion.
After successfully enrolling your appointment through online and in Aadhaar Center for Aadhaar Card and your Aadhaar Card will be delivered within 10-15 working days and you can track your Aadhaar Card delivery status through Online and if you found this article interesting and helpful to the others and people who don't have Aadhaar card yet share it to them and help them.