If you lost or misplaced your BOM or Bank of Maharashtra ATM Card. Then you should block the card immediately. You can do that by notifying the bank about your loss. There are several methods you can follow to block the card. Read all the methods here.
Methods to Block Bank of Maharashtra ATM Card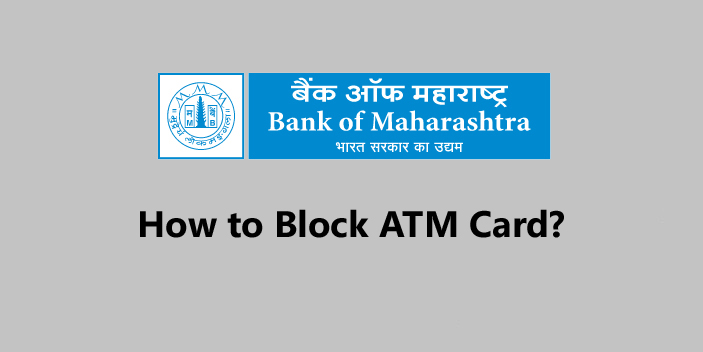 Calling Customer Care: Call the customer care of the bank at 1800 233 4526 and tell the bank's personnel that you have lost your card and want to block it. The personnel will ask you a few questions about your bank account. If you answer the questions correctly your card will be permanently blocked by the bank.
Visiting Home Branch: Visit the home branch of the Bank of Maharashtra where you had opened your bank account. Tell the bank employees that you have lost your ATM Card and want to block it. Provide the card number to the bank and your card will be blocked.
Internet Banking: Login to your internet banking account by entering your username and password. Click on ATM Card Services, select your lost card from the list and click on the block button. You will get an OTP on your mobile number. Enter the OTP and your card will be blocked.
Mobile Banking: Open the Bank of Maharashtra's mobile banking application, log in to your account. Tap on services, select debit card services. Choose the card which you have lost and wish to block. After selecting the card tap on the block.
If you want to use internet banking or mobile banking to block your card. You need to make sure that you have activated these services. Internet banking can be activated from the official website of the bank. Where ask the mobile banking has to be registered by installing the app. 
Learn how you can register here
.
This is how you can block Bank of Maharashtra ATM cards online and offline. Keep in mind that once your card is blocked by the bank. You can not use the card in any circumstance. So you should make the decision to block the card only if it is necessary. After you block your card you can request a new one from the bank.