Axis Bank is one of the biggest banks which is operating in India, we all know about Axis Bank and none of us needs an introduction to the bank. They are very famous in India as they are one one the best bank providing banking services in India. In this article of mine, I will tell you the complete procedure which you need to follow to block Axis Bank ATM Card if you have lost it somewhere, misplaced etc.
But I would like to tell you one thing and that is if you are blocking your card because you are not using it for a temporary period of time then don't do it. In this case, you can switch it off and again switch your card on again when you want to use the card. This is a great feature of Axis Bank, isn't it? Yes, it is you can read the procedure to switch off Axis Bank debit card by following this link.
In case you have lost your card somewhere then you should block it as soon as possible, because if your card goes to wrong hands then they can misuse your card and use all the money which is in your bank account. Remember Axis Bank issues international cards to their account holders and they are also enabled for international payments by default.
So the person who finds your lost Axis Bank debit card if he use it on any international websites or payment gateways the money will be automatically deducted from your account! What are you waiting for? Read on and block your Axis Bank ATM card right now.
How to Block Axis Bank ATM Card? [Blocking Debit Card]
Now let us get started with this article and check out the methods by which you can block Axis Bank ATM card. Multiple methods are mentioned below you can use any one of them to block your Axis Bank debit card.
Blocking Axis Bank ATM card using Internet Banking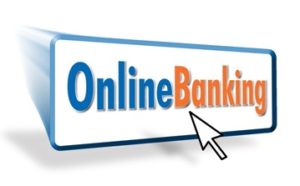 If you have internet banking activated on your Axis Bank account then you can follow this link. But if you have not activated it on your account then you should use a different method to block your card. You can later read my guide to activate internet banking in Axis Bank and get it activated.
Visit their official website on your desktop or laptop computer.
Log in to your internet banking account by entering your username and password.
Go to Account > My Cards > More Services.
Select the debit card or ATM card which you want to block and follow the on-screen instructions.
Blocking Axis Bank ATM card by sending SMS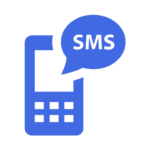 If you don't have your internet banking account then you can follow this method to block Axis Bank Debit card by sending SMS. But make sure you send the SMS from the mobile number that is registered with your bank account. If your number is not registered with your bank account then you can't follow this method. Use the third method to block your card for now. And later you can register mobile number with Axis Bank account by reading my guide.
SMS 'BLOCKCARD '
And send it to 5676782 or +919717000002
Your card will be blocked immediately.
Blocking Axis Bank ATM Card By Calling Emergency Helpline Number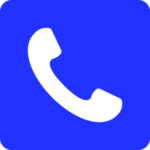 If you don't have internet banking activated on your bank account and also don't want to send SMS to block your card then the last option for you is to block it by calling emergency helpline number.
Axis Bank Emergency Helpline Number: +91-22-67987700.
This number is not a toll-free number but your call will be connected to the customer care of the bank who will assist you to block your lost Axis Bank ATM Card.
Final Words
So these are the three methods which can be followed by you to block Axis Bank ATM Card. I hope I helped you to block your card and I will be very happy to know your experience with my website. (Online Indians) You can reach me by commenting below.