Credit card we all need one of our use these days, almost all the banks which are operating in India give CC for their customers and you can get one for you as well. If you go through direct application for the card, then issuer will check for various factors before they issue an CC for you. They check your annual income (salary), the company you are working in and many other factors. In case you are not eligible for the card your direct application will be rejected by the bank. But these days you can get it by opening a Fixed deposit, and in this guide we will tell you how you can apply for Syndicate Bank Credit Card against Fixed Deposit.
Credit card is not a big deal these days in India, but yes payment with CC is trending these days. Even low income earners can get one for them. What I mean by low income earners is those people who are earning Rs. 7,000 to Rs. 15,000 per month, these days bank's have arranged a card for those people as well. If you want to know more about this you can use the link provided in this paragraph. And there are certain benefits which you will get when you take CC against fixed deposit we have mentioned some of them below.
Benefits of Credit Cards against Fixed Deposit:
You will not be asked for any kind of income proof, income tax returns or something like that as we have already mentioned above.
Because you are getting your CC against the FD you make in the bank, the documentation limit is very less.
Your credit history will not be checked by the bank.
In this case you will not be disturbed repeatedly by any of the recovery agent, calls or messages. Because if you fail to make the repayment the money will be deducted from your FD.
You will still earn interest on the amount of Fixed Deposit you make in the bank.
How to Apply for Syndicate Bank Credit Card against Fixed Deposit?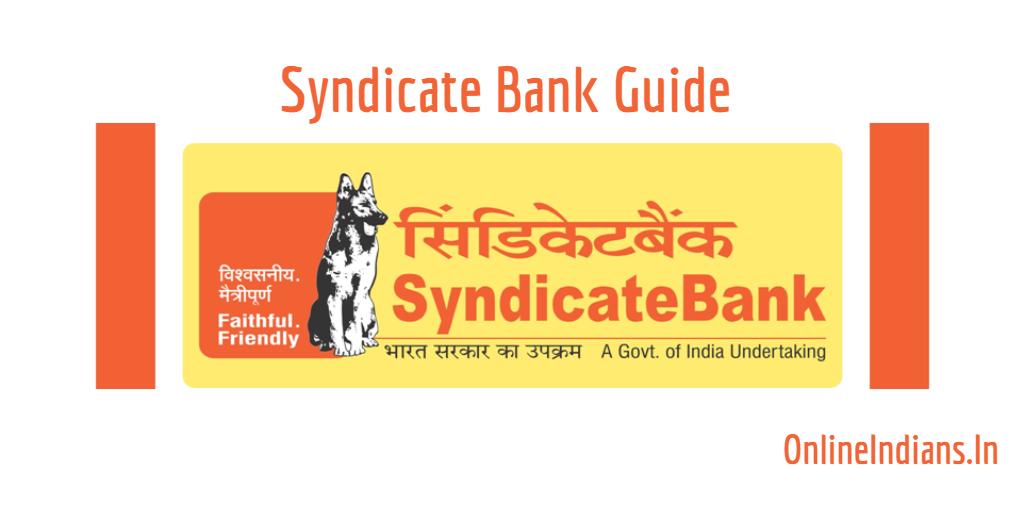 So lets get started with this guide and check out the procedure which you need to follow to get Syndicate Bank Credit Card for you.
The first thing you need to do is visit any of the Syndicate Bank branch and make an FD, contact any of the Syndicate Bank branch for the amount.
After you are done with the task to open fixed deposit, talk to the bank officials and get a Credit card form.
Fill the form with all the details asked in the form, cross check the form for any mistakes.
Submit the form to the bank officials with all the KYC documents required by the bank.
Now the bank will verify the information you have given to the bank via the form filled.
Once all the details is verified you will receive your Credit Card from the bank.
Note: Verify the amount of FD you need to make and the credit limit from the bank by visiting any of their branch. Because they may have changed the minimum requirement.
If you don't want Credit Card from this bank there are 14 banks who provide Credit card against Fixed deposit in India, you can use this link and get more information about them.