Internet banking is an amazing feature which is provided by almost all the banks which are operating in India with this feature we can do most of the blogging tasks with ease from our place itself. All you need to have is a laptop or desktop computer with a reliable internet connection Just enter your login ID and Password and you are good to go. Banking tasks like paying bills, transferring money from your account to others bank account etc. You can even view all your account details like balance, account statements, recent transactions and much more.
Exciting feature right? Yes, it is an exciting feature, if you are searching online for an article or guide which will help you to activate internet banking in Karnataka Bank then let me tell you that you have been landed on the right website here. Because in this article of mine I will be telling you all the steps which you need to follow to activate net banking of internet banking feature on your Karnataka Bank account.
But before we proceed to the further part of this article let me tell you the things which should be ready for you before you follow further steps to activate internet banking.
Internet Banking User ID & Registered Mobile Number.
ATM Card number & ATM PIN number.
Account Number should be linked to above ATM Card.
DOB or PAN should be present for above account at the branch.
Your mobile number should present for above account at the branch.
Your e-mail id should present for above account at the branch.
Update the above details at the branch, if not present in your record.
Steps to Activate Internet Banking in Karnataka Bank
So now let us get started with this guide and check out the procedure which you need to follow to activate internet banking in Karnataka Bank.
The first thing you have to do is open the official website of Karnataka Bank Limited, you can use this link provided here to open their official website in a new tab of your web browser.
Please note that you don't use smartphone or tablet to activate this service, use desktop or laptop computer only.
Once you open their website click on Internet Banking Retails which you can find just below internet banking login, you can refer the image below.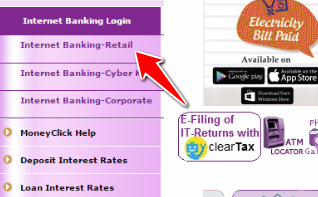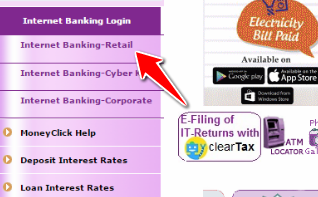 When you click on Internet Banking-Retail then you will see that new window will be opened in front of you in which you will get some standing instructions from the bank.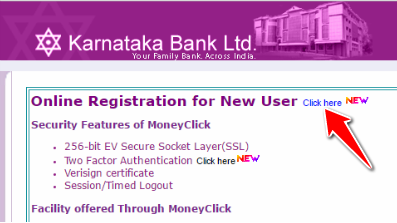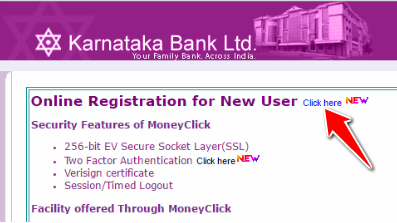 After that, you will see "Online Registration for New User" on the screen use the button termed as Click here as we are going to register yourself for the first time.
Now you have to select the mode by which you want to set the password for your internet banking account. But which are the modes available?


There are two modes available and they are offline and online mode. If you select online mode then you can set your password online via your browser but if you select offline then you have to set it by the offline procedure.
Once you select the mode by which you would like to set your internet banking password then you have to enter your User ID.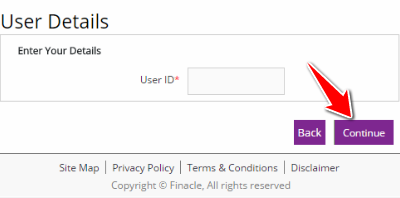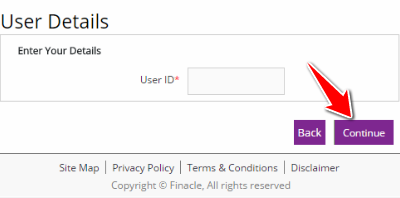 If you don't have your User ID then you can get it by contacting your Karnataka Bank's home branch. After you enter your User ID click on continue.
After that, you will be asked to enter your ATM card number and ATM PIN code and finally, you will be allowed to set your internet banking password. All you have to do is follow the onscreen instruction and you are done with it.
Important Security Notes to Consider.
Bank will never ask your IDs/passwords via email/SMS/Phone.
Do not respond to such fraudulent emails/SMS/Calls.
Always access this page from our Bank's Website.
Do not share your personal/financial details.
One more thing you should know and that is you will be charged Rs. 50 for the activation of internet banking, I hope you are clear with all the steps which are mentioned in this guide. If you have any kind of doubts then you can leave your comment below, I will respond to you as soon as possible to me.
Also Read: