SBI almost everyone of us have account with this bank, and I would say everyone should have an account in this bank because of the quality service they provide to their account holders. And we can Do balance enquiry in SBI by many ways, in the same way we can even check SBI account balance by Missed call as well. Which is really great feature which the bank is providing us. You just need to give a missed call to the phone number which I am about to share with you which is official phone number, you will receive Balance information of you bank account.
But before that let me share few of the articles about State Bank of India, and the first one is about how you can Link PAN Card with SBI in this you will find the complete information about how you can link your bank account. And the second one is about how to Pay Credit card bill of this bank, if you are using CC of State Bank group then you can get the complete information regarding that in this article. And the third one is about how to block SBI ATM card in India.  🙂
How to Check SBI Account Balance by Missed Call?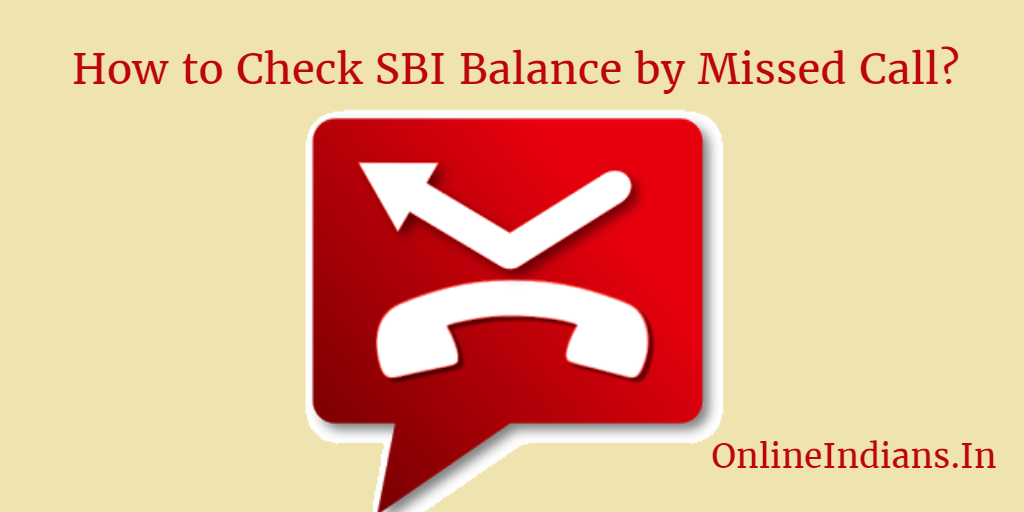 So now let us get started and know the procedure which you need to follow check SBI account balance by missed call, but before that you need to know few things about this.
To use this feature you need to be registered with Missed Call Banking.
And to register you need to send an SMS as  REG <space> Account Number to 9223488888.
Make sure you send it from the mobile number which is registered with the bank.
Once you are register now, you are ready to use this service.
So now you are registered and all set to use this service, you can check balance and get Mini Statement with this service. There are two different phone numbers, I have mentioned the use of that phone number as well.
For Balance Enquiry: 9223766666
For Mini Statement: 9223866666
What you need to do is just make a call to the phone number mentioned above, wait for 2 seconds the call will be disconnected automatically and you will receive an SMS in which your balance will be mentioned.
Final Words.
So this was the procedure which you need to follow to check SBI account balance by missed call. I hope you understood the process of registration and way to check the balance which is available in your account. And in case you want to know about the Debits and Credits which are done in your account you can give a missed call to Mini Statement number and you will get it via SMS.  🙂