Hey there hi and welcome to online Indians, are you planning to buy a new car for you? If yes then congratulations of your new car first of all.  🙂 And if you are planning to take Car loan from HDFC and searching for an article online in which you will find the list of documents required for HDFC car loan? If yes then you have been landed on the right website. Because in this article of mine I will be telling you about all the Documentations required for HDFC Car loan. I hope will like this article and find it helpful for you.  🙂
Whenever we apply for a loan in any bank, it maybe any kind of loan I mean Car loan, home loan or any kind of loan, bank will ask us to submit few documents before the process of our loan starts. The documents they as are the proof documents such as ID proof, Address Proof etc. While applying for loan many people suggest to try out with HDFC bank because they make process quite fast. Recently I have published article about the documents required for HDFC home loan, if you wish to know about the documents you need to submit to the bank while applying for an Home loan you may read that article.
Documents Required for HDFC Car Loan.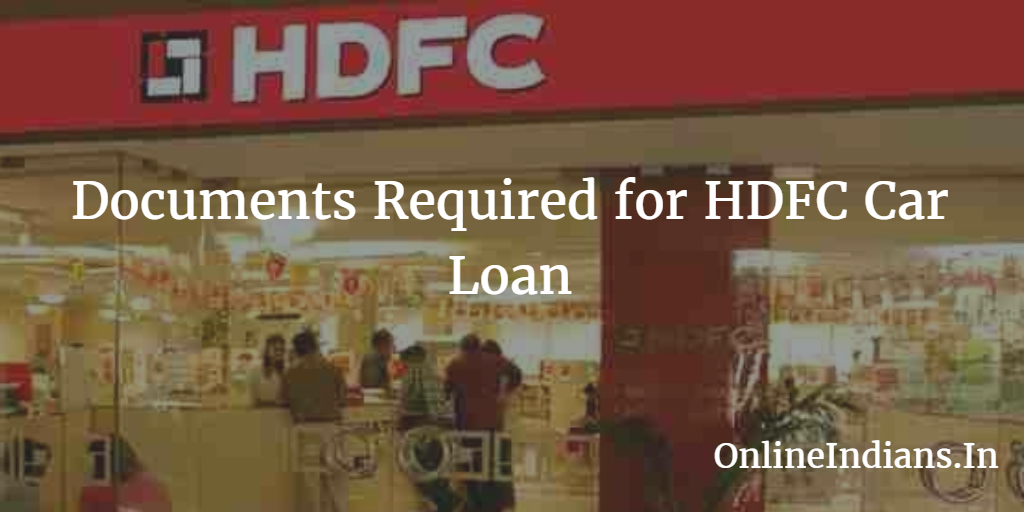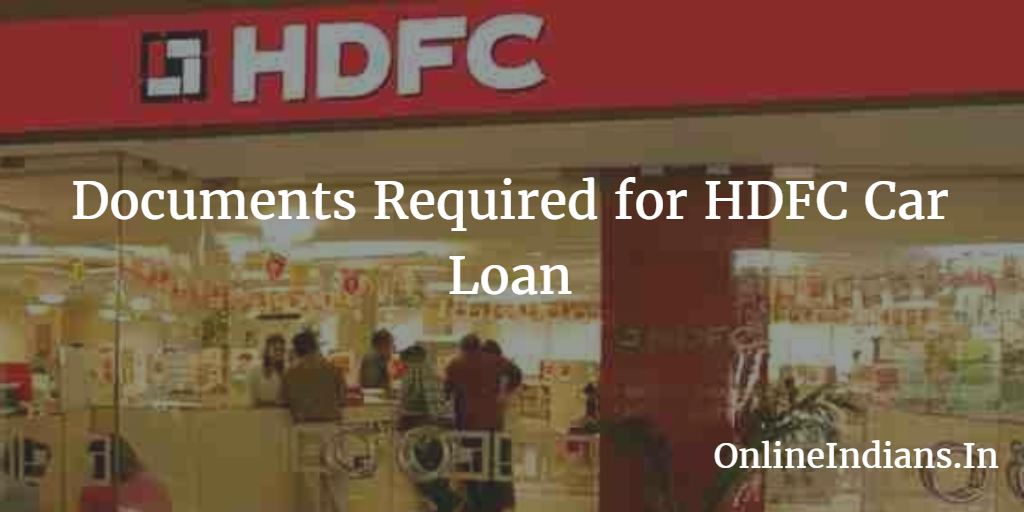 So here are the documents which HDFC bank will ask you to submit when you apply for an Card loan in their bank, have a look over them.  🙂
Proof Documents.
Age Proof.
Photo ID Proof.
Residence Proof.
Dully filled Car loan application with your signature.
Your Photographs for Loan application.
Last 6 months bank statement.
For salaried applicants.
Last 3 months payment slips.
Income tax returns or Form 16.
For Self Employed applicants.
Last 3 years profit and loss balance sheet. (CA Certified)
Last 3 years income tax returns with computation of income.
Detailed information regarding Proof Documents.
So here is the detailed information regarding the proof documents which you need to submit to bank officials.
Age Proof: This is the proof you need to provide to bank which will certify them that your age is more then 21 Years.
Photo ID Proof: Your identity proof document, you can ask bank officials for more details regarding which all documents you can submit.
Residence Proof: This is nothing but your address proof document.
Loan Application: You can get this loan application at any HDFC branch or online as well. You need to fill it dully with all the details asked in the form with your Photographs and signature.
Bank Statement: Your last 6 Months bank statements which will show your Debit and Credits in your bank account.
Conclusion.
So these are the Documents required for HDFC Car loan, I hope you got all the information regarding this. If you have any kind of questions or quires you can comment below. Thanks for reading and stay tuned with me for more stuff like this.  🙂